News and Events
Videos and other visuals increasingly bound up with politics, panel says
With the help of a Yankelovich Center grant, Alexander Fattal, an associate professor of communication, led a Spring 2023 panel discussion on the growing interplay between politics and visual culture. Speakers included anthropologists Deborah A. Thomas, from the University of Pennsylvania, and Rebecca L. Stein, from Duke University. The panel discussed the increasing use of surveillance video, cell phone video and other forms of everyday visual culture to advance or undercut political causes, including in the Middle East, the Caribbean, and other hotspots. Fattal's research has focused on how the Colombian government and political groups there have used video and other images as marketing tools to justify and fuel conflict.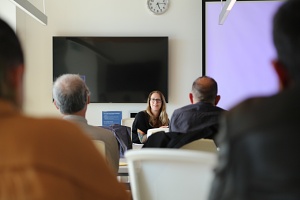 ---
Center co-directors talk about the state of democracy
In the spring 2023 issue of UC San Diego Magazine, Yankelovich Center Co-Directors Zoltan Hajnal and Thad Kousser discuss the current state of American democracy and the center's efforts to find practical solutions to some of the nation's most pressing problems.
---
Yankelovich Center names 2022-23 grant recipients
Latest faculty and graduate student awardees to launch research projects on artificial intelligence, housing and other pressing issues.
---
Yankelovich Center hosts gathering introducing graduate student grant recipients to the center's intellectual community
The Yankelovich Center brought together the newest crop of graduate student grant awardees to connect with faculty grantees and talk about their promising research projects. At the spring 2023 event, held in UC San Diego's Social Sciences Public Engagement Building, each recipient outlined the project proposals that earned them grants, including research tied to artificial intelligence, resources for Indigenous youth and economic disparities in health and education.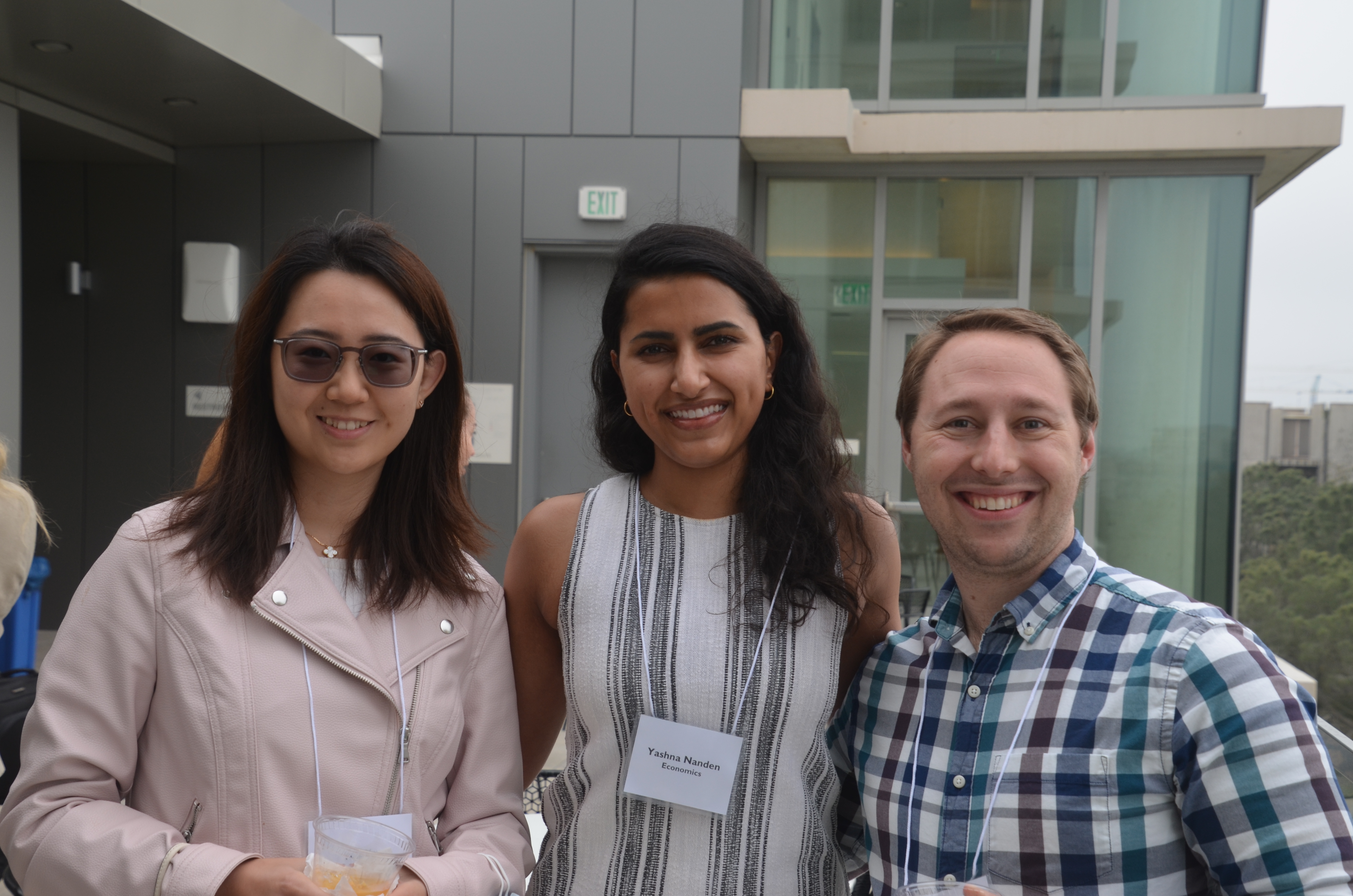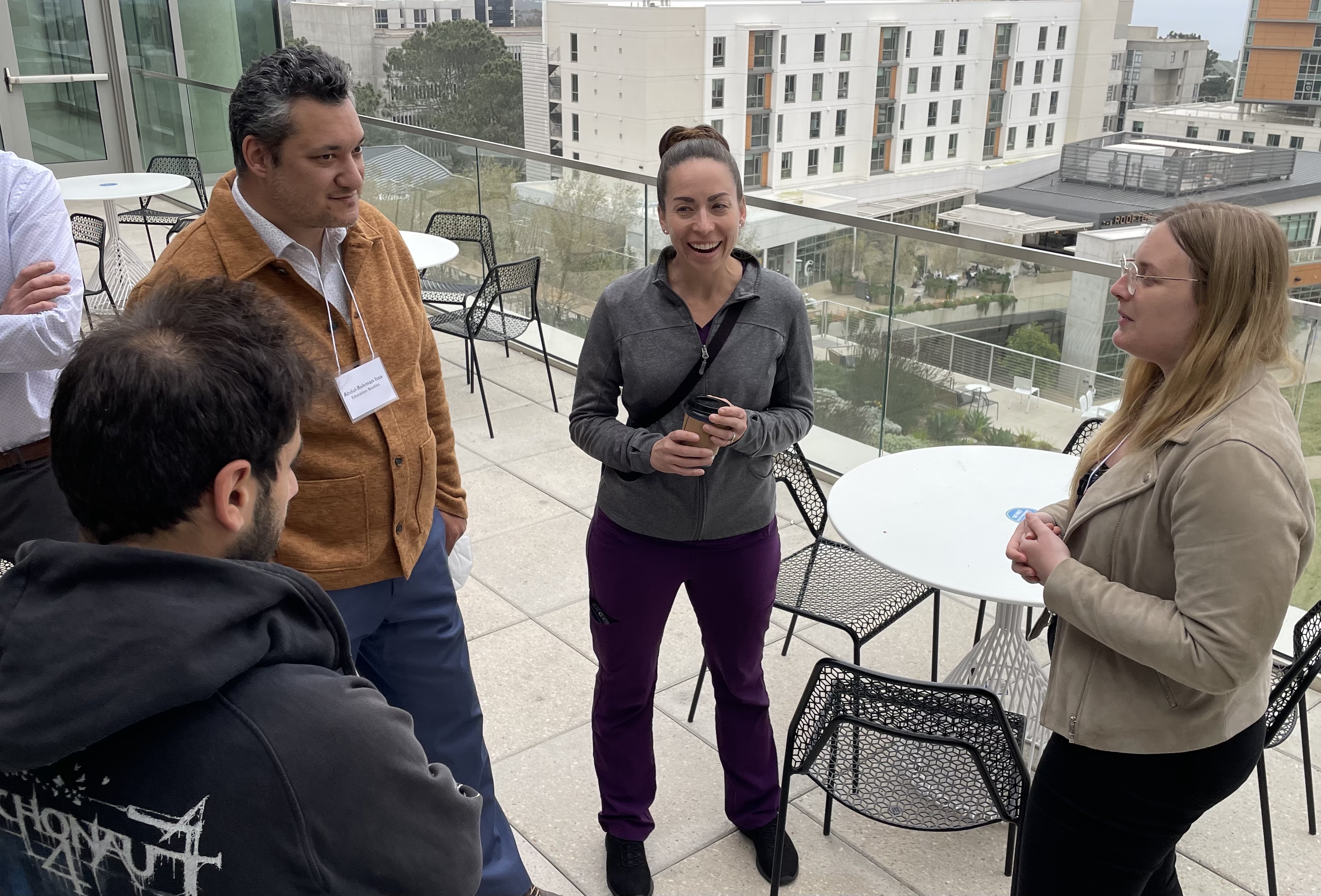 ---
The Yankelovich Center talks with top officials from across the nation about the state of our election system
On January 18-20, the Yankelovich Center co-hosted the "Candid Conversation on the Future of Democracy," which brought election officials, nonprofit leaders and scholars studying democratic resilience from across the nation to campus. As part of the event, Yankelovich Center Co-Director Thad Kousser spoke on UCTV with leading election officials from Michigan, New Jersey and Arizona about the state of American democracy.
---
Yankelovich Center helps launch San Diego initiative to combat political disinformation
The center teamed up this fall with SDSU, the San Diego County Registrar and community groups to boost voter education and outreach — part of a broader effort by the group to combat political disinformation and misinformation on social media and other outlets.
---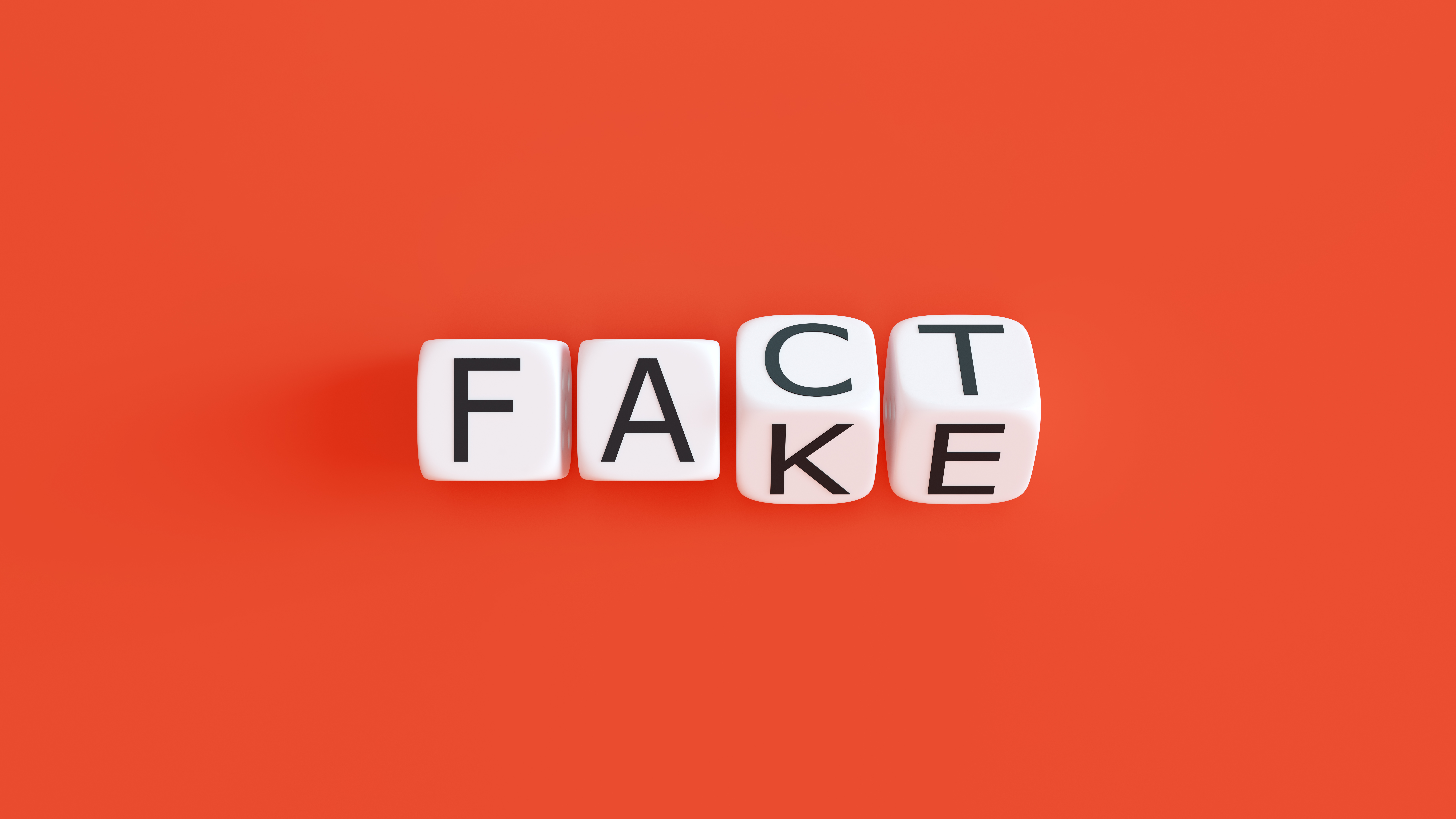 Op-Ed: Politics in the age of TikTok
In a guest column for The Hill, Yankelovich Center Co-Director Thad Kousser weighs in on how TikTok threatens to become "a perpetual motion machine of disinformation" as politicians move to exploit the popular social media platform.
---
Op-Ed: In Kansans' landslide turnout for abortion rights, a glimpse of post-Dobbs politics
An opinion piece in the Los Angeles Times by center Co-Director Thad Kousser on the failed Kansas ballot measure that would have removed the right to an abortion from the state's constitution.
---
The Yankelovich Survey looks ahead to the 2022 Election 
Reproductive rights, crime rates and concerns over a war with Russia are among the issues likely to affect voter engagement in California's November 2022 general election, according to the latest Yankelovich Survey. Reproductive rights, in particular, is a hot button issue with many voters. The San Diego Union-Tribune, Los Angeles Times and KPBS were among the media outlets that wrote about the survey.
---
North Park forum focuses on the power of protest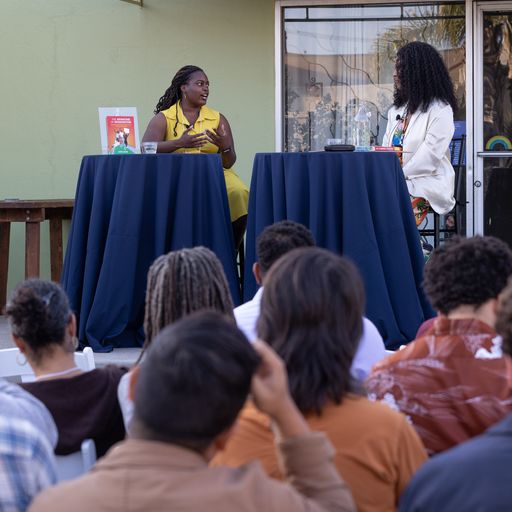 A public forum co-sponsored by the center highlighted research by UC San Diego political scientist LaGina Gause. Gause discussed her book "The Advantage of Disadvantage," which argues that protests by marginalized groups are more likely to spur change, despite the obstacles and backlash they often face. The evening event, which was held at Art Produce in North Park, included a question and answer session with Gause led by San Diego Union-Tribune writer Lisa Deaderick. Deaderick followed up with a column.
---
New research hub to look at solutions to homelessness
UC San Diego has launched the Homelessness Hub – a collaborative effort with the San Diego region to identify practical solutions to help people experiencing homelessness.  Two couples – philanthropists Phyllis and Dan Epstein and Hanna and Mark Gleiberman – each donated $1 million to establish the hub in 2022, while the Yankelovich Center provided a $63,000 grant in 2021 to help kick-start the idea. Related: "UC San Diego new research hub to study homelessness in region."
---
Alumni, students meet with county leader Nathan Fletcher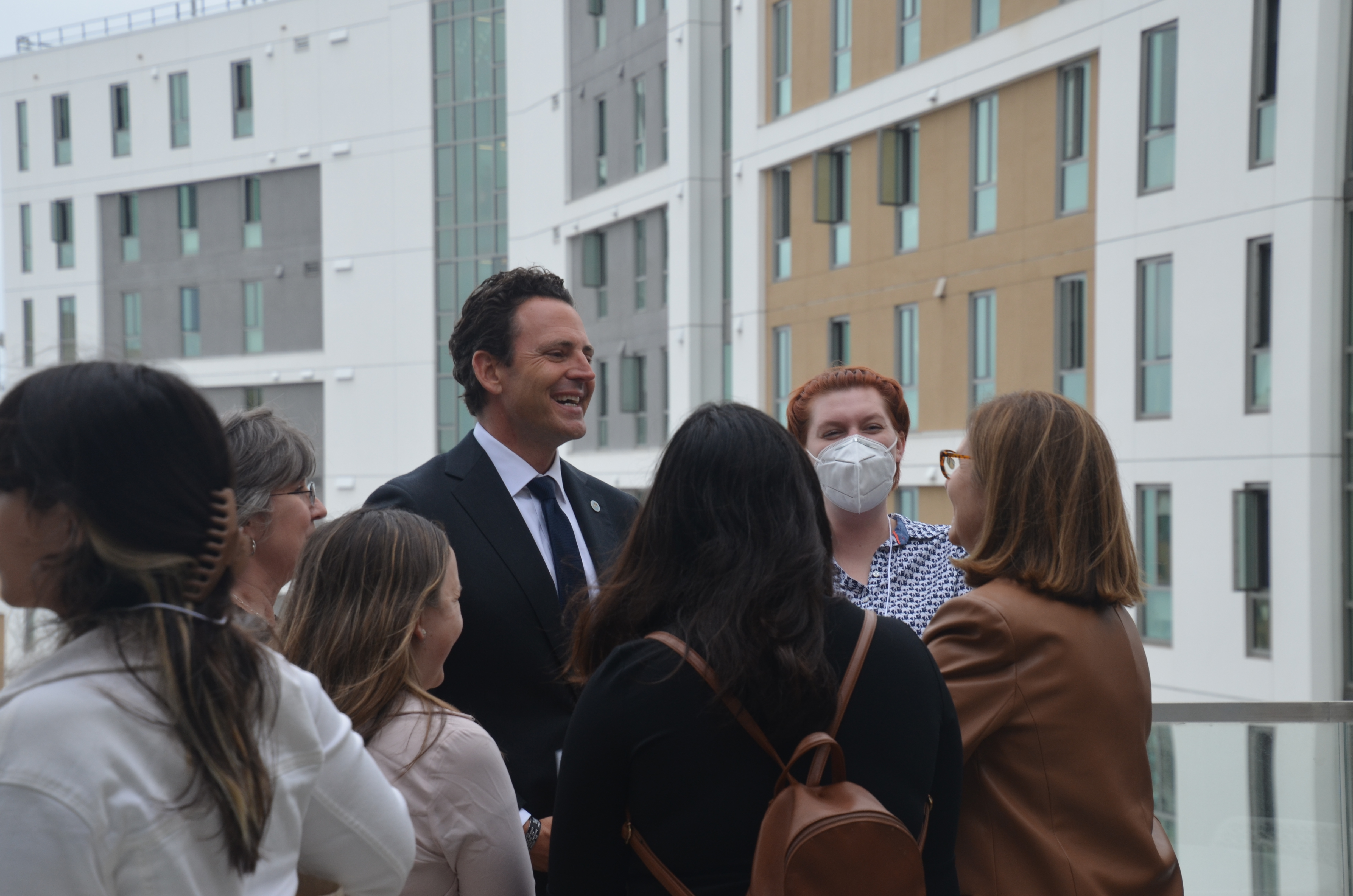 County Board of Supervisors Chair Nathan Fletcher, who is also a professor of practice at UC San Diego, gathered  on campus in the spring of 2022 with current and former students and faculty leaders to talk about their joint commitment to civic engagement in the community.  
---
The Yankelovich Survey: Many California voters favor reforming state recall process
In the wake of the 2021 gubernatorial recall election, California voters say they would favor changes in the recall process, a Yankelovich Survey found. Forty percent of the state's registered voters believe the recall process needs major reforms, compared with 34% of likely voters in 2003. The survey also found that the election was unrepresentative of the state's electorate. Politico, the San Diego Union Tribune, the Sacramento Bee, and CBS8 were among the media outlets that summed up the findings, along with UC San Diego News Center.  Yankelovich Center Co-Director Thad Kousser was invited to present the survey findings and testify about recall reform to the California State Assembly and Senate Committees on Elections as well as to the state's Little Hoover Commission.
---
Homelessness Hub open house.
The UC San Diego Department of Urban Studies and Planning staged a virtual open house of its new Homelessness Hub. The H-Hub was created by a team of faculty and researchers to fill a critical gap in the San Diego region's efforts to develop data-driven responses to our region's homelessness crisis. H-Hub is an open access, free repository for mapping and documenting homelessness, and consolidating data to support advocacy, services, research and policy in the San Diego region. It uses GIS as its main platform because visualization and mapping can be a powerful method for presenting and analyzing data.
2020: Why Big Data and machine learning won't save us from another financial crisis
The center co-sponsored a talk by Stephen Blyth, professor of the practice of statistics at Harvard University.
2019: Pathways to STEM careers
Scholars and policy leaders hold a workshop to discuss the challenges of developing careers in STEM-related fields.
2019: Academics, regional leaders discuss immigration
The Yankelovich Center teamed up with the San Diego Chapter of the Scholars Strategy Network to host a regional gathering on immigration.
2019: Immigration research and policy lunch
The Yankelovich Center for Social Science Research partnered with the San Diego Chapter of the Scholars Strategy Network to organize a meeting of academics from San Diego-area universities and regional leaders focused on the issue of immigration. See images of the event and the program of topics covered.
2018: Inclusive growth working lunch
The Yankelovich Center partnered with the Scholars Strategy Network to host a lunch convening designed to share ideas and insights from faculty for the "Inclusive Growth" initiative of the San Diego Regional Economic Development Corporation. See description and photos. 
2017: How big should our government be?
A new book by previous Yankelovich center director, Lane Kenworthy and coauthors.
2016: How do people go from raw opinion to judgment?
A video on the public opinion learning curve by the center's founder, Daniel Yankelovich.
2016: The impact of high school completion standards
With funding from the center, scholars examined the impact of the San Diego Unified School District's criteria for high school graduation.
2016: Are we entering an era of dysfunction in American government? If so, can it be stopped?
That was the theme of the Southern California Law and Social Science Forum, held at UC San Diego in March, 2016, co-sponsored by the Yankelovich Center.
2016: Expanding access to a college degree
Two early recipients of seed funding from the Yankelovich Center were Alan Daly in Education Studies and Mica Pollock and Susan Yonezawa of the Center for Research on Educational Equity, Assessment, and Teaching Excellence (CREATE). They brought their research together and have partnered with the Gates Foundation to create the San Diego Math Network to try to improve student performance in four of San Diego's largest school districts. The researchers discovered that understanding of fractions is a key stumbling block for many students from poverty backgrounds, which makes it difficult for these students to catch up. Their intervention focuses on development and sharing of practical teaching tools for mastering fractions in elementary and middle school.
2016: Opportunity and upward mobility in the legal profession
Ten Black judges in San Diego County discussed their origins and route to the bench in a forum, "Achieving Judicial Diversity," in Feb, 2016. The Yankelovich Center co-sponsored the event, part of the Judicial Justice Speaker Series and Black History Month.
2016: Yankelovich Center retreat
The Center held its third annual faculty retreat in January, 2016.
2015: Upward mobility commission
The Yankelovich Center has initiated the formation of a two-year commission to examine strategies for increasing upward mobility in America.
2015: Inequality symposium
The Center co-sponsored a one-day conference on inequality and a discussion with Thomas Piketty on his book Capital in the Twenty-First Century.
2015: Foreclosed America
That's the title of a new book coauthored by Isaac Martin, professor of sociology and a member of the Yankelovich Center's executive committee.
2014: New book by Daniel Yankelovich
Center founder Daniel Yankelovich's latest book is Wicked Problems, Workable Solutions: Lessons From a Public Life.
2012: The man who helped shape communication
Professor Emeritus Michael Cole, a center grantee, is an exemplary advocate of the Department of Communication's most distinctive values.

2010: A window into the social workings of schools
Education Studies' Alan Daly, a Yankelovich Center grantee, and a team of scholars offer a provocative and fascinating exploration of how social networks in schools affect education reform.