OUR MISSION

Social science, for the social good
UC San Diego's Yankelovich Center for Social Science Research is dedicated to crafting practical solutions to our nation's most pressing social problems.
We support research partnerships and activities that spur public engagement and civic improvements – including addressing racial and ethnic inequities in our society and in our democracy.
Our goal is to be an incubator for pioneering ideas that can be translated into tangible solutions for a diverse San Diego and nation.
Partnerships are key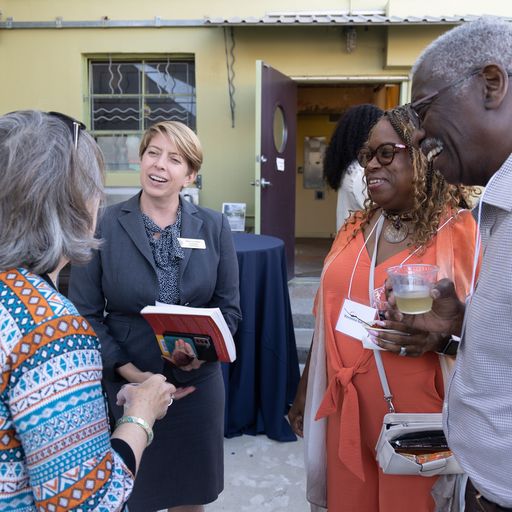 The center brings together UC San Diego social scientists with community organizations, government agencies and other groups to deal with major challenges and improve lives.
It creates and supports research partnerships with the intent of exploring promising, nonpartisan ideas that can be put into practice locally and nationwide.
Grants fuel the research
Grants provided by the center empower UC San Diego faculty and graduate students to create and sustain research-practice partnerships with the community.
The center is looking to expand and deepen those partnerships with the help of multi-year grants.
Public engagement is critical
Center-sponsored events, both on and off campus, allow social scientists and the public to learn more about real-world collaborations and areas of study central to the center's mission.
We bring together prominent national, state, and local leaders into conversations with scholars and journalists on themes pursued by the Yankelovich Center.
We also oversee the Yankelovich Survey, public audits to gauge opinion on pressing social and political issues.
Leading research topics
The co-directors of the center each lead specific initiatives: Zoltan Hajnal, the Race and Local Democracy Program, and Thad Kousser, the Yankelovich Survey and the Race and State Democracy Project.
The center also supports research-practice partnerships addressing racial and ethnic inequality in areas such as our criminal justice system, climate change, homelessness, U.S. immigration policy and other major issues.