THE YANKELOVICH SURVEY
Reproductive rights, crime rates are among the issues likely to shape voter engagement this fall.
Survey Details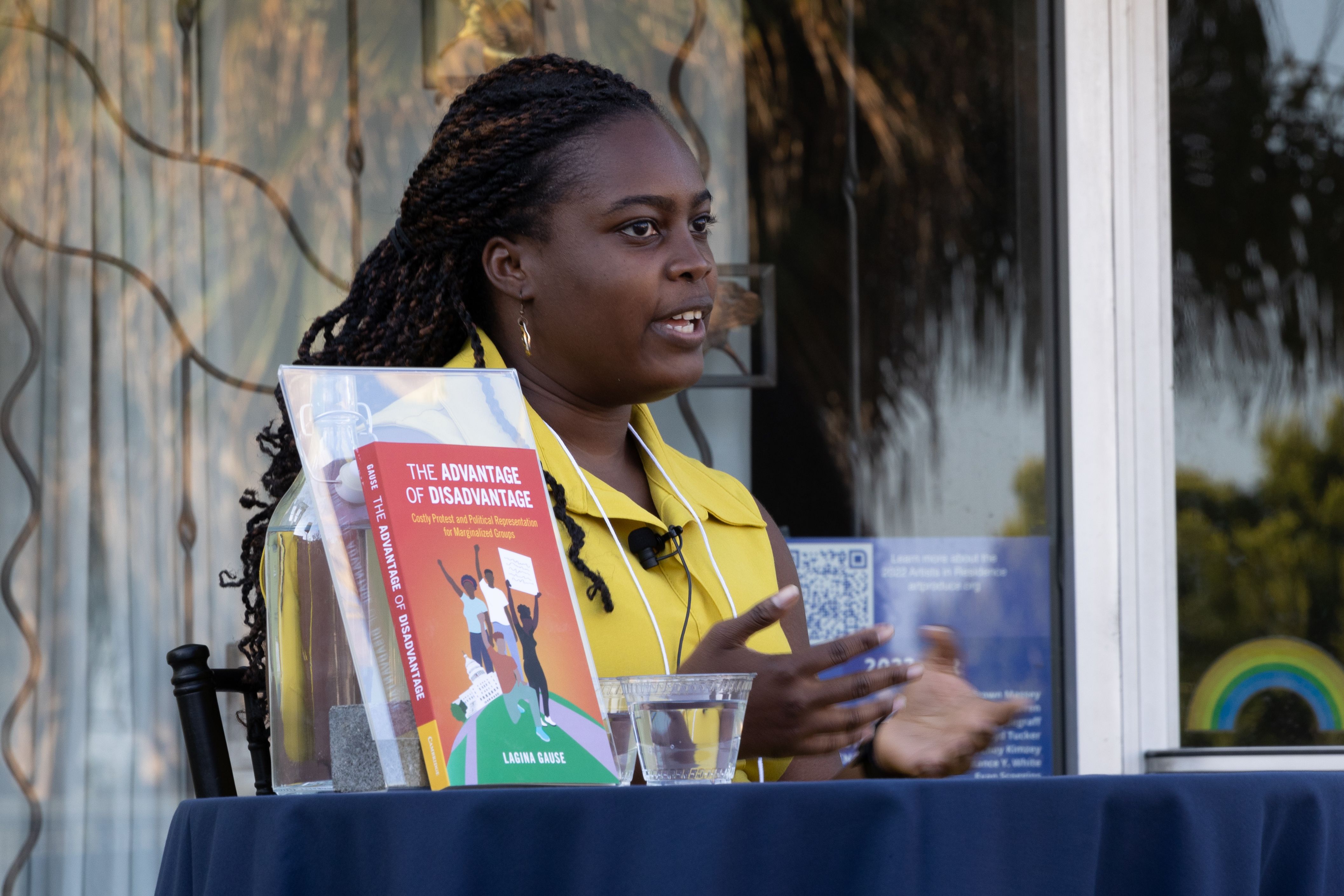 PROBING THE POWER OF PROTEST
UC San Diego's LaGina Gause makes a novel argument in her new book, "The Advantage of Disadvantage."
Developing practical solutions to our nation's most pressing problems
The Yankelovich Center for Social Science Research aims to find solutions to America's most important problems. In pursuing this mission, the Center currently is proceeding along three related paths.
It has formed a commission to recommend evidence-based strategies for increasing upward mobility.
It provides seed funding for projects by UC San Diego researchers that show promise of significant national impact.
It strives to create links and idea exchanges with regional change agents in the nonprofit, government and business sectors.

The Yankelovich Center for Social Science Research was created in 2012. It was made possible through a generous gift and continued financial support from Daniel Yankelovich. Since 2016 it has received additional financial support from UC San Diego.
FOUNDER DANIEL YANKELOVICH
Daniel Yankelovich, the founder of the Yankelovich Center, passed away on September 22, 2017.